About us
We are a charitable trust that uses artificial intelligence to accelerate wildlife conservation.
We work with grassroots wildlife conservation projects and develop open-source solutions using machine learning.
We also organise community events, seminars and educational activities to build and maintain machine learning solutions to reduce the current rate of species extinction.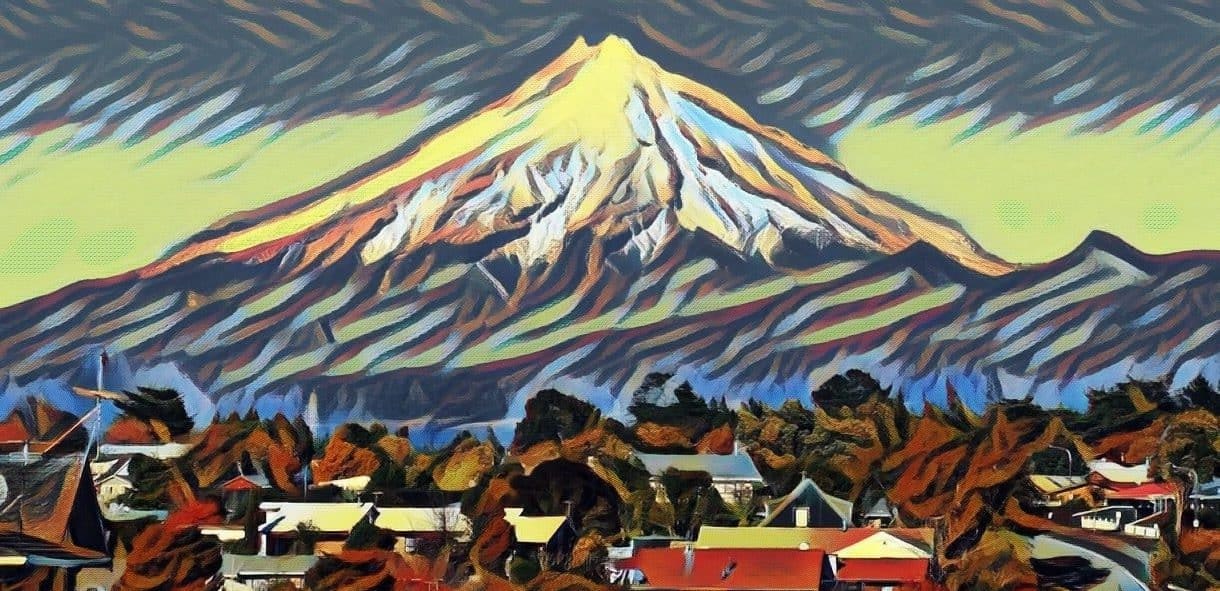 Artistic representation of Taranaki, home of Wildlife.ai.
Our purpose
To ensure artificial intelligence is widely applied to protect biodiversity.